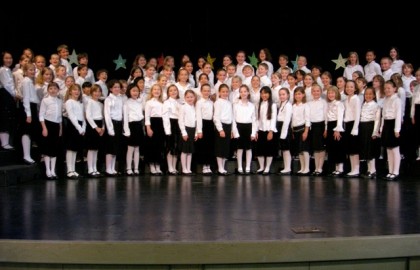 Have a great night out while supporting MAP and your school!

September 26, 2012 11:51 am | Published by admin

There are still tickets left! Please support your school by attending Music and Arts Partners' Evening with Our Stars fund raising event on Sat, October 6th at the Oregon Golf Club. The evening starts with a silent auction, followed by dinner in the Pavilion tent and an amazing line-up of student entertainment from throughout the WLWV School District, interspersed with a small oral auction. Entertainment includes MAP Talent Show winners, the WLHS jazz choir and jazz band, Stafford Primary's Calypso Kids, Rosemont Ridge's Nuance Choir, show numbers from Wilsonville and West Linn HS drama programs, an original number by Art Tech HS students and Wilsonville High School's Soul'd Out choir! Auction items range from theatre tickets and dinners out to amazing weekends away and art donated by teachers and local artists. In addition, many student volunteers are selling their services from dog washing and tutoring to lawn mowing and theme birthday party organizing!
Local schools have been amazing in encouraging their families to attend. We are trying to help the schools fill their second table for an opportunity to win a $500 grant plus the profits from the ticket sales themselves! Many schools need only a handful of tickets for their second table! Please consider attending. Your ticket could be the final one your school needs!!
Tickets cost $50.00 ($24.00 is tax deductible) and can be purchased by clicking here, where you will also be able to name your school! It should be a great night of entertainment and auction fun at the Oregon Golf Club located at 25700 Southwest Petes Mountain Road West Linn, OR 97068.