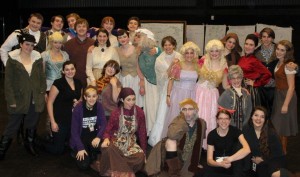 Congratulations to our 2022 Scholarship Recipients
Wilsonville High School
MAP Excellence in the Arts
$500 Jeslyn Fernandes
$500 Camryn Lau
West Linn High School
MAP Excellence in the Arts
$500 Anna Capps
$500 Jade Schoenfeld
(There were no applicants for the Morris Theater and Band Scholarships in 2022)
(There was no applicant from Arts and Technology High School in 2021)
Here is the 2023 Scholarship Application or find it at school Career Centers. The application should be returned there by the stated deadline along with two recommendations, a one-page essay describing/outlining how the arts have made an impact on the applicant's life thus far and how they will be a part of college, career or life plans. 2023 applications are due Wednesday, May 3rd, 2023 by 3:00 p.m.
Music and Arts Partners began awarding scholarships to graduating seniors in the arts in June, 2000. Initially one scholarship at West Linn High School and one scholarship at Wilsonville High School were awarded. In 2000 and 2001, a joint WLHS Booster Club/MAP scholarship was awarded to outstanding "Arts & Athletics" graduating seniors.
In 2005, John and Mitzi Morris established the Morris Family Scholarships for WLHS graduating seniors—one from the Band program and one from the Theatre program. These were the programs in which their two children participated, and the two $1000 awards are based on need, using the FAFSA score or personal statements of need.
The Jon Ares Techie Excellence Scholarship was awarded in 2007 and 2009 to a WLHS graduating senior.
MAP annually awards multiple scholarships of varying amounts up to $1000 each, for graduating seniors at Art-Tech HS, WLHS and WHS. The Scholarship Committee, comprised of MAP members, parents and teachers, selects the recipients based on:
Participation in arts activities—active involvement and extra-curricular activities;
Plan to attend a college or technical school during the next year (to pursue a course of study in any area, not necessarily related to the arts);
Demonstration of outstanding citizenship and a strong, positive role model for others;
Promotion of the visual, performing and/or technical arts programs through his/her participation and has been a mentor for peers in the program;
Demonstration of self-motivation in the arts and that the arts are a large part of his/her identify.
A total of $92,300 in scholarship awards has been presented through June of 2019.
For past recipients, click on the article below.
Download:

MAP-Scholarship-Form-2023.pdf
More Information:
Scholarship recipients