2018 OSU Names New Arts Hall after MAP Co-founder Lynne Detrick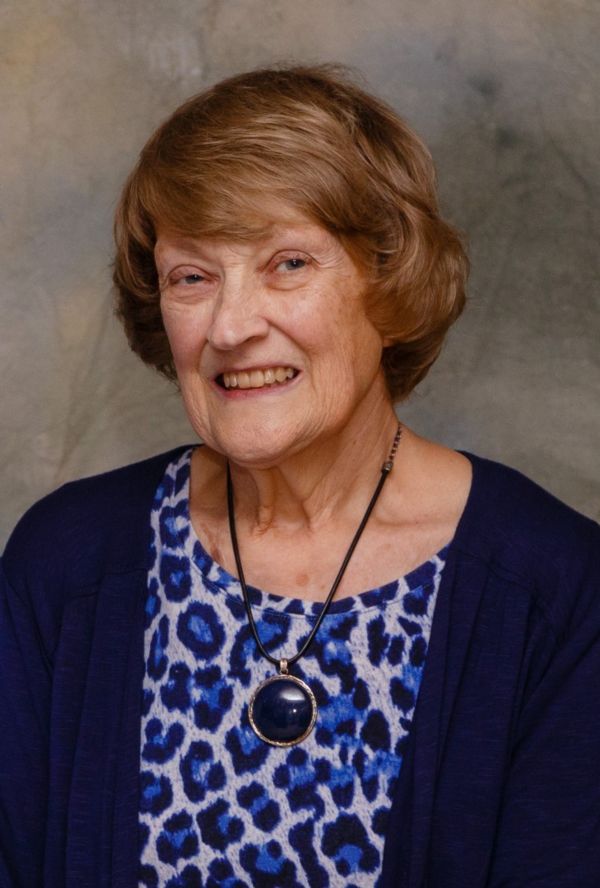 Besides being a staunch supporter of MAP, founding member Lynne Detrick, who passed away form cancer in December of 2016, also had the desire to help Oregon State University become a world-class music school.
The Detrick family has donated $2 million dollars to the University in her honor, and the new Lynne Detrick Hall will house the new arts and education complex. Thank you to The West Linn Tidings reporter Patrick Malee for covering the story below.
New OSU concert hall to be named after late WL resident
Story by Patrick Malee, West Linn Tidings
Published February 02, 2018
As co-founder of the local Music and Arts Partners (MAP) nonprofit organization and an ardent supporter of music programs at her alma mater Oregon State University, Lynne Detrick was never one to shy away from causes she believed in.
But as her husband George Detrick recalls, Lynne — a West Linn resident who died of cancer in 2016 — preferred to do her work behind the scenes. With MAP, for instance, Detrick played a key role at an organization that has raised more than $1 million over the years to cover funding gaps in the West Linn-Wilsonville School District's art and music programs.
"She wasn't going to go make a big speech at the Board of Education or anything like that, but if she had to she would," George Detrick said.
So how does Detrick imagine his late wife might feel about the announcement that — on the heels of a $2 million donation from the Detrick family — the concert hall at a new $60 million arts and education complex at OSU will be named after her?
"Actually, she would be embarrassed as hell," he said.
Regardless of any self-consciousness, Detrick would surely be thrilled at what the concert hall will offer when it opens in 2022.
"The acoustically superior hall is expected to seat 400 to 600 people and will become the university's primary space for public music performances by students, faculty and guest artists, including choir concerts, piano recitals, chamber music, vocal recitals and more," OSU representative Michelle Klampe wrote in a press release. "The space also will double as a classroom."
As both George Detrick and Lynne's friend Bev Herbert recalled, the quest to improve the facilities at OSU began around the time the Detricks' son Doug began attending Lawrence University in Wisconsin.
"What you saw there was a much smaller school than OSU, but it had a very solid (music) program," Detrick said. "It had new concert halls; it had practice rooms. And then somehow she got onto the fact that (at) Oregon State, the whole music department was in the original building on campus. It's this big old square building and it looks like an elementary school."
Even more troubling was that the students didn't have an ideal home for performances.
"They had no performance hall — if they were doing any performances they would go to local churches, and there's a theater downtown they were using," Detrick said. "So she got the ear of this guy named Steve Zielke (the Patricia Valian Reser Professor of Music and director of choral studies at OSU). She calls him up out of the blue and says, 'Steve, I was given your name and I want to know why you don't have a new music building?'
"We met with him and basically he said it's not a priority at the state level — normal stuff."
The Detricks didn't give up, opting to sponsor a number of music programs at OSU while also donating instruments and other gifts.
"The philosophy we had was that rather than give money for scholarships, we would fund things that had value for more than one place," Detrick said. "When they finally did approve the expansion on the music school, we were offered the opportunity to do the naming thing. That was about when she was very ill, so this (announcement) is just a continuation of that."
"It kind of evolved over the years with specific projects and opportunities," Herbert said.
Zielke and other OSU officials have big dreams for the concert hall.
"We want Lynne Detrick Hall to be recognized up and down the coast as one of the most beautiful places to hear music — visually, aesthetically and acoustically," Zielke said in the press release. "It will be a space that encourages students to make music, and that encourages audiences to hear it and be changed by it."
The concert hall will also have a quote from Detrick on one of its walls — what she told Doug as he headed to a jazz band practice on Sept. 11, 2001.
"Music heals the world."
To donate
OSU has raised more than $27 million of the $30 million needed to fund the construction of the new arts and education complex, with an additional $30 million expected to come from state bonds.
For those wishing to donate, checks should clearly state "Arts and Education Complex Fund - in honor of Lynne Detrick" and can be mailed to the OSU Foundation at 850 SW 35th St. Corvallis, OR 97333.
You can also donate here.
Be sure to fill out the section "Would you like your gift to honor someone special?"
To donate to MAP's new Lynne Detrick Memorial Instrument Fund, visit www.musicandartspartners.org/lynne-detrick-memorial-instrument-fund/.
West Linn Tidings reporter Patrick Malee can be reached at 503-636-1281 or pmalee@westlinntidings.com.