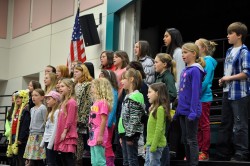 Music and Arts Partners is a 100% volunteer organization made up of parents who care about the quality of their childrens' education in the arts and music. As our students progress through their education in the school district, we experience changes and openings in our parent volunteer staff as our MAP representatives naturally follow their childrens' progress.
Financial support is a small part of what we do at Music and Arts Partners. We also represent parents and families district-wide to ensure that our instructors and programs have the support they need. A small amount of your time and effort can make a huge difference.
Please take a look at our MAP Representatives file to see if there is an opening you can fill at your child's school. And feel free to attend our monthly Board Meetings (see home page for calendar) to see how you can contribute to an enhanced education for our children in music and the arts.
VOLUNTEERS NEEDED
MAP Board Vacancies:
Secretary
VP Wilsonville
Membership Coordinator
Arts Teacher Liaison
Website/Social Media
Volunteer Representative Vacancies:
Primary Schools
Middle Schools
High Schools

Boones Ferry
Boeckman Creek
Bolton
Cedaroak
Sunset
Willamette

Arts and Technology
Wilsonville HS Band
Wilsonville HS Orchestra
West Linn HS Band
West Linn HS Art
West Linn HS Choir
Click here to request additional information or let us know you're interested!
More Information:
Volunteer list