2014 Children's Art Institute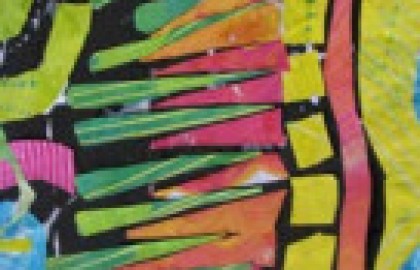 It's Time to Sign Up for the Children's Art Institute

April 9, 2014 2:23 am | Published by MAP

2014 CHILDREN'S ART INSTITUTE
for students entering grades 1–12 and adults
"Art Across Cultures: World Folk Traditions"
Studies in Art & The Imagination
All children have a right to access the joys and benefits of the arts. The West Linn-Wilsonville Children's Art
Institute is an extension of The Children's Art Institute founded 27 years ago by Annie Painter. The Institute, a
long tradition in the West Linn-Wilsonville School District is back in its current iteration for its third year,
providing high quality, standards-based art methods and best practices.
Dates: Monday, July 21 through Thursday, July 31
This is a nine day class… Week one dates – Monday, July 21 through Friday, July 25
Week two dates – Monday, July 28 through Thursday, July 31
Time: 8:30 am – 11:30 am
Location: Stafford Primary School – 19875 SW Stafford Road
Registration Fee: $250.00 (includes supplies and materials)
Early bird registration through May 10 – $240.00
Multiple family members, discount $25.00 per child
Art Show: Thursday, July 31
6:00 pm – 7:00 pm